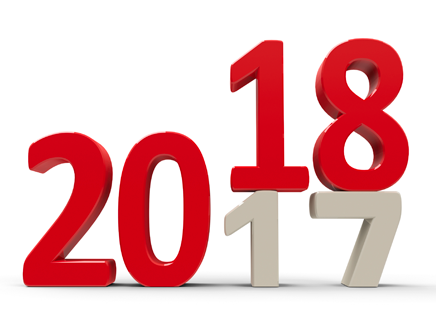 Soon we will be lifting a glass to the New Year and bringing in 2018. That sounds far-fetched, but alas it is true – the end of 2017 will soon be upon us and the new year will begin. For nonprofits that means a concerted effort on what is referred to as "year end fundraising." While we prefer a focus on consistent "all-year" fundraising, we truly appreciate the activity and excitement that is evident throughout the fall. Many people make giving decisions during the last three months of the year and it is important that you communicate your needs and impact to those who can support your organization.
If you haven't yet focused on your year-end campaign, here are three suggestions to help you get started.
First, take a look at your fundraising history.
What methods secured the most revenue for your organization last year and the year before?
Subtract foundation and government grants, sponsorships, and event revenue.
Focus on individuals who provided financial support.
Did donors respond to a letter sent to their home or office?
Did they give after receiving your annual report?
Was it an email or social media campaign that encouraged their giving?
Look at the amount raised with each of these methods and note how many individuals gave using each method. You want to invest your time, money and people power to those strategies that best engage donors and result in gifts.
Next, review the largest gifts received during this time last year.
Are they the result of a special event, a home or office party hosted by a board member?
Could they be the result of in-person, one-on-one solicitation?
Review the names of your largest donors and look to see if they have already made a gift this year. If yes, make sure you have properly and personally thanked each for their support. If no, consider who has the closest relationship with each of the donors, and make sure that each is personally asked for a year-end gift by an individual they respect and trust.
Third, and most important, engage board members and donors in the process of personally soliciting individuals with a history of giving significant gifts to your organization.
Focus first on those with a history of consistent giving.
Before asking anyone to solicit a gift, make sure he or she has already made their own gift, and that they are comfortable and informed enough to encourage others to join them in giving.
Schedule role playing sessions if needed, and prepare talking points to help guide conversations about giving.
Watch out for prospective solicitors who appear apologetic about asking: remind everyone that giving is an honor and a joy, and that many donors want to be asked, especially if they have a relationship with your nonprofit.
Finally, on-line campaigns and direct mail can be most effective when scheduled to coordinate with individual solicitations, a special event, an op-ed piece, or television interview.
Our bottom line: it is never too late to be strategic.
---
Copyright 2017 – Mel Shaw and Pearl Shaw, CFRE
Mel and Pearl Shaw are authors of four books on fundraising available on Amazon.com. For help growing your fundraising visit http://www.saadandshaw.com or call (901) 522-8727.